The off-season can feel like an eternity when all you want to do is get out on the water and make some waves and more memories. You're probably passing the time by planning out your new cruise routes, family outings, and making plans with friends but have you thought about planning updates that are needed to your rig to make the upcoming season as seamless as possible?
When was the last time you checked the lights on your trailer?

Remember you vowed to get a new tie strap this season?

What about those rims? Did you say you loved the way your buddy's rig looked with rims matching the boat color?
If you do these upgrades listed below the off-season will fly by and you'll be back out on the water before you know it!
We also have a special off-season discount code for you to take advantage of! Be sure to read all the way to the bottom of the article to find out the details.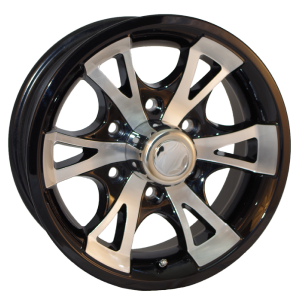 While you may or may not want your rims to match the color of your boat, there's no doubt that Aluminum Wheels bring a sporty feel to your rig. This is one upgrade that a lot of boat owners put off but really makes a difference to the overall appearance. We offer a selection of Aluminum Wheels that you can choose from and really give your rig an upgrade going into the 2022 season.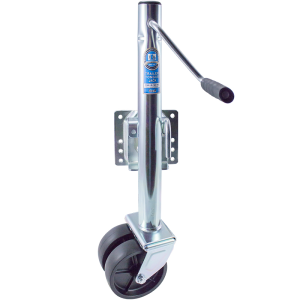 Your current tongue jack might be "ok", however, we're not going into 2022 with the just "ok" mentality. We are going into the new boating season wanting nothing but ease and fun. This is where changing your current tongue jack out to a Dual Wheel Tongue Jack will help accomplish the goal of ease. Having two wheels to distribute the weight and maneuver to where you need will come in handy. There are a lot of options when it comes to tongue jacks, but these tongue jacks are the ones we recommend for Venture Trailer owners.
If you're fully embracing the 2022 season as the season of ease and fun then you'll want to consider upgrading to a G5 Stainless Steel Disc Brakes. All Venture Trailers come with Disc Brakes but upgrading to the G5 Stainless Steel Disc Brakes will allow you to enjoy your boating season knowing that with minimal maintenance these brakes will last.
This upgrade comes in two different options: 10″ and 12″ kits. You will want to verify the size of your current brakes before heading over to our site and purchasing a kit.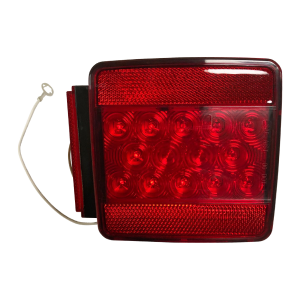 This is probably one of the most important upgrades to do to your trailer for the 2022 season if you don't already have them. LED lights offer a significant safety benefit. They illuminate to full intensity around 200 times faster than incandescent bulbs. This small amount of time can make all the difference when someone is driving distracted. We offer a selection of LED Lights that you can choose from and up your safety game at the same time.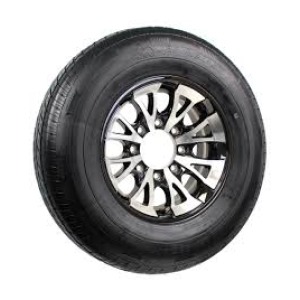 You don't really think about spare tires until you need a spare tire, are we right? Since we don't really think about them now is the perfect time to make sure that the tread on the tire is ok, that there is no sign of tire rot on the sidewall of the tire and also make sure that the spare is also properly inflated. Nothing worse than a flat spare! Also, if you're going to be upgrading your other tires you might want to upgrade your spare tire too. You can check out all of our tire options and purchase right on our website.
Now for the special off-season discount we promised you at the beginning of the article! 
Special Off-Season Discount –
If you purchase any of the upgrade items mentioned above between now and April 1, 2022, you can use the code UPGRADE10 at checkout for 10% off your purchase! Available for retail customers only. 

Are there any upgrades you are considering in the off-season that we have not listed above? We would love to hear from you and see the upgrades!
To show off your work, take a pic and either send it to us over Facebook Messenger or Instagram Messenger. We would love to feature your boat and Venture Trailer!

Here are some other articles that might help you during the offseason: