Boat Trailer Buying Guide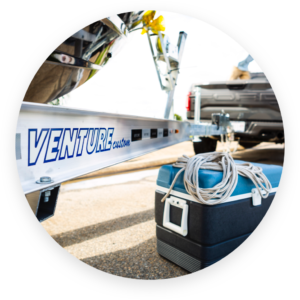 There are many things to consider when buying a boat trailer. We're here to make the process as easy and as enjoyable as possible. From boat size to frame material, towing capacity to launching needs, you can be confident in your trailer choice with our resources. Use our educational tools below to help make the best decision possible.
If you still have questions, head over to our Support Section for frequently asked questions, additional content, or connect with a Venture Trailers specialist.
Your trailer questions, answered.
Read our complete trailer buying guide for help choosing the right trailer for your boat. No matter your needs or boating lifestyle, we're here to make sense of it all.
How to Choose the Right Trailer