Meet a member of the Venture Trailers family.
As a family-owned and operated company, we think our employees are pretty special.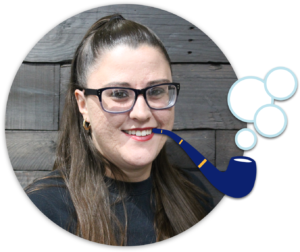 Susan Wagner
Parts Sales Assistant
What are your key responsibilities as Parts Sales Assistant?
I assist Patty in our parts department. I take calls from dealers and retail consumers regarding parts. I help them figure out what part they need as well as take orders. I also assist in getting parts orders together for truck deliveries and UPS. After 6 years it has become second nature to me.
Are you from the area? How do you like to spend your free time?
I'm from Baltimore. I live down the street from Venture Trailers and I love being close enough to walk to work. I have a Lab/Pitbull mix named Rocco who is adorable and after a day of working, I like to come home, cuddle with him and have quiet nights in.
What has changed since you joined the Venture Trailers team 6 years ago?
I have actually switched departments over time. At first, I was in trailer sales and then I changed to the parts department. Now, I have a very diverse knowledge of the company.
What is something people should know about Venture Trailers?
Venture prides itself on having employees who are genuinely interested in the products we put out and I think that's not a very common thing to see these days. I love that I was able to explore the things that align more with my interests here and they really encouraged me to find where I could use my talents best.
What TV shows are you enjoying right now?
A few of us here really love American Horror Story! We are obsessed with it and I love how it can keep you guessing.
What's one thing people would be surprised to know about you?
I love pizza but my favorite topping is pineapple! Most people might think it's gross but I actually think it is delicious.