Meet a member of the Venture Trailers family.
As a family-owned and operated company, we think our employees are pretty special.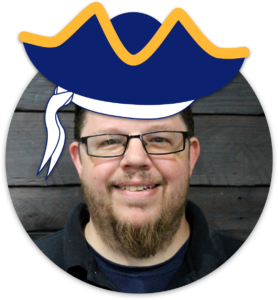 Dennis Johnston
Warranty Manager
Tell us a little about yourself.
I'm from the Syracuse area and migrated down here 16 years ago. I have a background in the restaurant service and was in that for 10 years or so. I needed a change. When I came to Maryland, I didn't think I was going to end up working at Venture Trailers, but they had an opportunity to work in the office and learn something new. When I first started, I built trailers for a while and got a feel for it. It definitely helped me out in the long run.
What are your key responsibilities as the Warranty Manager?
I handle a lot of the technical calls, whether that means questions around general specifications or someone looking for what part is on their trailer. A lot of people call with questions around the operation of their trailer. Since we sell our trailers to dealers and the dealers sell to the end-user, there may be some questions about operations and adjustments for the perfect fit. My job is to talk them through it.
And because a lot of our dealers are located all over the country, they may be far from their customers. If a customer needs a replacement part, I work with the dealer to try to get the replacement part to them.
What has changed since you joined the Venture Trailers team 15 years ago?
A lot has changed, especially the way we build our trailers. In the beginning, it was cumbersome and took a lot longer, but through the years they have made it more efficient. And when I started, we didn't do a lot on the computer. Everything was paper. Now we try not to use paper at all. At first, it was tough going from seeing everything on paper to trusting all the information was correct on computers.
What do you love about working at Venture Trailers?
I started working here because of friends. Nothing has changed. It's family-oriented, a family business. It has been like that the whole time. You always feel you have someone who has your back.
What's one thing that makes Venture Trailers unique to other companies?
We're going to help customers out. Customers can get in a bad situation unrelated to our product, but we go out of our way to help them. Customer service is the main thing. In the early years, customers would call a competitor directly and would always get referred back to their dealer. But we've never been that way. We always tried to help the end-user as best as we can without stepping on the dealer's toes.
If you were a boat, what kind would you be?
I'd want to be a pontoon boat, but I'd really end up being a tug boat. A pontoon is a fun boat with a party atmosphere. But the reality is I'd be the tug boat, pulling a large boat.