Meet a member of the Venture Trailers family.
As a family-owned and operated company, we think our employees are pretty special.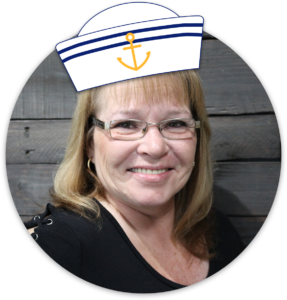 Dawn Myers
Inside Sales
What's a typical day like for you in inside Sales?
I answer dealer and retail customer questions. I also take and process orders. We have the capability to custom build trailers to boat specs which is something that I've been learning this year. I work alongside customers to make sure we are building the right trailer for the boat they provide us.
Let's focus on you! Tell us a little about yourself and what you like to do.
Hunting, fishing and crabbing. I love being outdoors with my family and pets. My kids are 32 and 27 now but when they were younger, it was such a fun way to put work aside and enjoy each other's company. One of our favorite parks to go to is Knoebels Campground but we would travel wherever we could.
What makes Venture Trailers special to you?
I started out as a receptionist and then looked for other ways I could apply my knowledge to help myself and Venture grow more. Venture is special not only because of our customers and our family-like team, but I'm encouraged to grow my interests and abilities here.
What TV shows are you enjoying right now?
I like anything on the ID Channel. When there's a mystery or crime that has to be solved, I'll just sit back and watch that. I love shows that keep you guessing.
What's one thing people would be surprised to know about you?
I have an Amazon female parrot named Flowie. We've had her for about 20 years! She's a beautiful bird and she knows how to say "No" and her name but I would love to see if she could learn new words.