Meet a member of the Venture Trailers family.
As a family-owned and operated company, we think our employees are pretty special.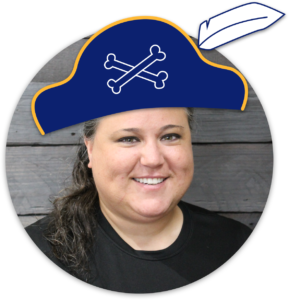 Carrie Vobian
Inventory Manager
Tell us a little about yourself.
I'm from Wisconsin (Proud Cheese Head!) and came here on my last tour in the army. I was stationed in Fort Meade for 11 years before I was honorably discharged. I'm married to my wonderful wife, Kate, who is a native Marylander. We have two amazing Labrador dogs: Cash who is 6 months old and West who is 6 years old.
What are your key responsibilities as Inventory Manager?
I'm responsible for a lot of inventory and purchasing tasks, whether that is answering questions customers and dealers may have or restocking really popular items. I have to have a thorough knowledge of everything we keep in stock so I can purchase inventory for production to get trailers out and running as soon as possible.
What makes Venture Trailers unique?
On top of our really great products and reviews, we treat all workers and customers like family. We have worked with some of our customers and dealers for many years and we are on a first-name basis with them. We treat everyone with respect and there's a bond here you don't see anywhere else.
What has changed since you joined the Venture Trailers team 2 years ago?
There have been some little changes which have lead to big improvements. We optimized our office space which led to more efficiencies and organization. Our team is growing with more loyal and hardworking employees. We have streamlined sales with products that just keep getting better and that has gotten us more customers.
What do you love about working at Venture Trailers?
Everyone here is so close and that keeps everyone in a good mood. You can see this in how we take care of our customers and our products. We aren't just working to make a paycheck and get trailers out the door, we want everyone to have a great experience with us.
If you were a boat, what kind of boat would you be?
A pontoon. You just crank the engine and do anything with that boat, relax and chill, or even grill! Like a pontoon, I love to relax in my free time and sit back with a drink but I'm always up for an adventure.