Meet a member of the Venture Trailers family.
As a family-owned and operated company, we think our employees are pretty special.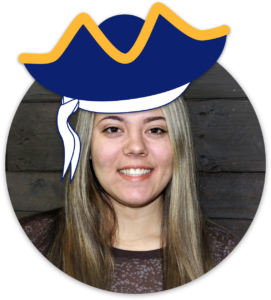 Taylor Herring
Inside Sales


How long have you been at Venture?
I started in August. So far, I really like being here and it helps that I live only about 3 minutes down the street! Before Venture, I worked in the Baltimore Police Department so this is a very different experience for me. But all of my coworkers, and even all of the dealers, have been so helpful and kind towards me.
What do you like most about your role?
I grew up around boats and going out on the water with family and friends so boating has always been an interest of mine. Also, I get to work with so many intelligent people here and I feel very lucky to be a part of this team.
What is a typical day like for you in Inside Sales?
It is non-stop all day! One minute, I could be talking to a dealer anywhere in the country. Then the next minute, I'm placing orders for all of our various products. While I'm doing that I'm also doing my best to help any of my coworkers and learning new things along the way. It's very exciting!
What are some of your hobbies?
I am a football fanatic (go Patriots!). Every weekend during football season, I can sit down and watch all things NFL, or even college football, for hours. Also, I have two Great Danes named Dozer and Marshall who I love to walk – I even take them out on the water. I also love to read. I think it's the perfect way to wind down from a busy day at work.
What is one thing people would be surprised to know about you?
I have been a black belt in Brazillian Jiu-Jitsu for 4 years! I think it is very important for everyone to know how to protect themselves.