Meet a member of the Venture Trailers family.
As a family-owned and operated company, we think our employees are pretty special.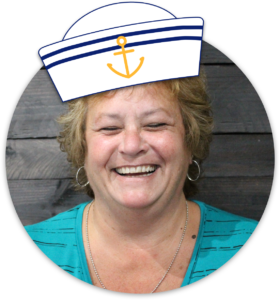 Shannon O'Neil
Accounting


You've been here for 11 years! What has changed during your tenure here?
Eleven years ago, there were only two people in the entire office. It was when Stephanie's father was still in charge. Today, I have my own office and there are more people in the building. Everything is updated, modern, more high tech. Venture Trailers has done a great job bringing everything into this day and age.
What are your responsibilities in the accounting department?
I'm responsible for accounts payable and receivable. I'm in charge of paying all of the bills on the Venture Trailers' end, whether that's to vendors, supplies we bring in for parts, or the loads drivers deliver daily. I also speak to our dealers on a daily basis to understand what's going out and what's coming in.
What's your favorite thing about working at Venture Trailers?
Pretty much everything. The people here are great. It's more like a small family instead of a big corporate business where you're just a number. They really do treat you like family. They even arranged my work schedule for me to ride in with my husband since I don't drive. It means a lot to me they are that accommodating.
What's one thing people should know about Venture Trailers?
Venture Trailers is all about the personable stuff. They are really family-oriented. They are about getting to know you and making you part of the family. That's why they want to know what's going on with you to see if there's any way they can help. If there's anything they can help you with, they will go out of their way to do so.
If you were a boat, what kind would you be?
A yacht and because it's big and it's nice.
What's your favorite vacation spot?
I love Disney. I would also love to go to Hawaii or Ireland because I'm super Irish and so is my husband.
How do you like to spend your free time?
My husband and I spend a lot of time together, we're very happy.