Meet a member of the Venture Trailers family.
As a family-owned and operated company, we think our employees are pretty special.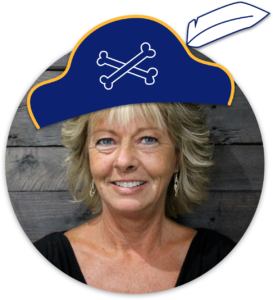 Sandy Hammer
Inside Sales


What are your responsibilities at Venture Trailers?
Customer service is my main responsibility. I complete sales orders and answer a lot of phone calls. I also answer a lot of questions from dealers about parts and trailer specs.
What do you love about working at Venture Trailers?
It's a great atmosphere and close to home. I'm never afraid to ask questions because they are always here to answer them. It's a very laid back place to work.
What's your favorite vacation spot?
Myrtle Beach where I go with family and friends to relax and unwind.
What do you like to do out on the water?
Our family likes to go out on our 34 Express Cruiser. We also like to go fishing or crabbing or stop at the Tiki Bar to enjoy some food and drinks.
What makes Venture Trailers unique?
We really emphasize customer service. Whether we're fulfilling orders or answering questions, we do so in a timely manner. And if we don't know the answer, we find someone who does.