Meet a member of the Venture Trailers family.
As a family-owned and operated company, we think our employees are pretty special.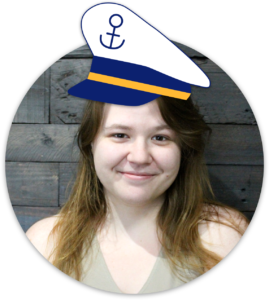 Kaitlyn
Inside Sales
Tell us about yourself.
I started working at Venture Trailers in February this year when I moved to Maryland. Baltimore is definitely a different ballgame compared to my hometown of 3,000 people!
What are your key responsibilities for the inside sales team?
Recently I took over reviewing and internally approving sales orders. The dealer places an order with their internal sales rep, and I act as a second set of eyes to make sure everything that the dealer communicated to us is on their order for them to see and for production to build the trailer the way the dealer wants it built. Then, each rep will send confirmation back to the dealer. I have a territory of my own as well, so I also enter orders from those areas.
I'm also the first point of contact for prospective dealers when they send fill out our website form or when they call the office.
What do you love about working at Venture Trailers?
This is the first family company that I've worked for. Everyone here is on the ground running and we all have the same goals. Everyone helps each other. I'm used to big corporations, so this is a very different work environment in a great way.
What's your favorite vacation spot?
Since I moved to Maryland, it's now South Carolina. Any chance I get, I'll go down there to see my family.
What makes Venture Trailers unique?
As the person who talks to prospective dealers, I can tell you they are always amazed I call them the same day that they submit their inquiry. They are always impressed with the response time compared to our competitors.
Customer service is also a huge thing. 9 out of 10 times I speak with a dealer, it's always a compliment. When it's not, they know we're going to do what we can to fix the problem. They always appreciate the family aspect that seeps into our interactions with customers.
How would you describe Venture Trailers in three words?
First, we're reliable. If we make a mistake, we will own up to it and fix it. But we try to go out of our way to make sure no mistakes happen. Second, we're loyal. We like doing things for dealers. I always hear Stephanie say, "Well, we usually don't do this, but…" And third, we're fun. Venture Trailers does a good job balancing home and work life. It can be stressful at times, but they provide a nice balance.