Meet a member of the Venture Trailers family.
As a family-owned and operated company, we think our employees are pretty special.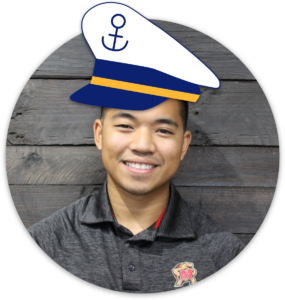 Jordan Baluyot
Design & Manufacturing Engineer


Tell us a little about your background.
I graduated from the University of Maryland with a Mechanical Engineering degree in 2017. I've been at Venture Trailers for 2 years. My dad was in the Navy so we moved around the east coast when I was younger, but I've been in Maryland with my family, including two younger brothers, since 2005.
What are your key responsibilities at Venture Trailers?
As a Design & Manufacturing Engineer, I'm focused on designing and redesigning trailer components to accomplish a better fit or aesthetic for every trailer. I get feedback from dealers and customers about possible improvements to make and take this feedback to come up with new prototypes. After taking all of these recommendations into account, I can create a better Venture Trailer.
What do you love about working at Venture Trailers?
The overall work environment. Everyone here is relaxed, friendly and has a great sense of humor. At the same time, everyone can change their attitude to get things done on time in a snap. And everyone will offer their help, no matter which department. This creates a cohesive and less stressful work environment.
If you were a boat, what kind would you be?
I would have to say a pontoon boat because you can have a lot of friends and family on board, listen to music, coast around, and go tubing or wake-boarding. They are a more relaxed kind of boat.
What are some of your hobbies?
I love snowboarding, kayaking, hiking—anything outside with a nice view. I also like to look for different breweries across the tristate area. I just went to one this weekend called Pooles Island Brewery. It was awesome with a bunch of self-serve beer and live music.
What's one thing everyone should know about Venture Trailers?
I do a lot of site visits, even all the way down to South Carolina, to talk to dealers about any problems and to get their feedback on everything about certain boats. Venture Trailers tries to keep as close of a relationship with dealers as possible, including face-to-face communication, if it permits. We want to know our dealers and want to make sure the relationships are strong during every visit.