Meet a member of the Venture Trailers family.
As a family-owned and operated company, we think our employees are pretty special.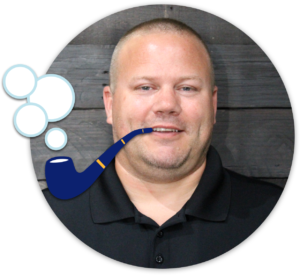 Joe Eggerling
Shipping & Logistics Manager

Tell us about yourself.
I started working at Venture Trailers 5 years ago when I moved from Syracuse, NY. Now I live 45 minutes away from the office.
What are your responsibilities as Shipping & Logistics Manager?
I make the daily schedule for the production floor, which includes which trailers to build. I also work with the shipping department to coordinate which trucks the trailers need to go out on, and where the drivers are going. I communicate with the dealers about timing and when they can expect their trailers to arrive.
What do you like about working at Venture Trailers?
You can choose how you want your day to go. That freedom is really nice. You're not micromanaged because they trust what you're doing. I'm free to make decisions and am able to schedule things the way I think is best.
What makes Venture Trailers unique?
Customer service. All of our internal meetings are about that—how can we make customers happy, how can we keep our lead times down, and how can we improve our processes.
We're customer-oriented. That's our whole goal.
If you were a boat, what kind would you be?
A cruise ship because everyone is there to have fun.
Where do you like to go on vacation?
San Deigo, CA. We visit family out there every year.
How would you describe Venture Trailers in 3 words?
Family-oriented, fun, and detailed.