Meet a member of the Venture Trailers family.
As a family-owned and operated company, we think our employees are pretty special.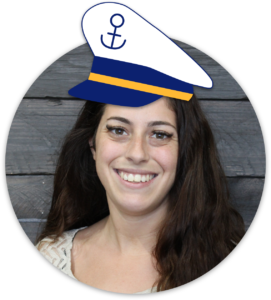 Andrea Zinser
Receptionist
What is a typical day like as the Front Desk Receptionist?
I'm the first person people see when they walk into our building so I like to think I'm their first positive interaction with Venture Trailers. Each day, I interact face-to-face with dealers and retail customers. I also process duplicate VIN stickers and MSO's. I maintain countless important documents and information. 
Let's get personal! Where are you from and what do you do for fun?
I grew up just 10 minutes down the street from Venture and I have always loved this neighborhood. In fact, I'm getting married just a short distance from here very soon! My fiance and I breed German Shepherds and we love to ride dirt bikes and watch competitions around the area. We are very outdoorsy people and we like to take our dogs on long hikes in beautiful weather. 
What has been your favorite memory from your 5 years at Venture Trailers?
Christmas parties! I really like when we get to be together and eat and chat with people from different departments. We get so focused on making sure our customers and dealers are happy that it's always nice to take the time to regroup and have fun together.
Give a special shoutout to one of your Venture Trailers coworkers!
Stephanie, our boss, always makes sure we are taken care of. You will never meet a more understanding person who always wants to help and make sure we feel part of the team.
If you were a boat, what would you be?
I don't think anyone has said cruise ship yet! It's just a huge, fun boat to bring everyone on and just party or relax.